Psychosocial Support Services
In line with the commitment of the UPOU to nurture the healthy well-being of the university constituents and help them address their psychosocial issues and concerns, the UPOU Psychosocial Support Services was launched on 26 November 2020.
The beneficiaries of this program are UPOU faculty and staff and is open to offer assistance to the Office of Student Affairs (OSA) for students needing psychosocial support. Assistance is available from Monday to Friday, with Tuesday tagged as the Psychosocial Support Day.
The diagram below illustrates the processes involved in the psychosocial support services and the program poster.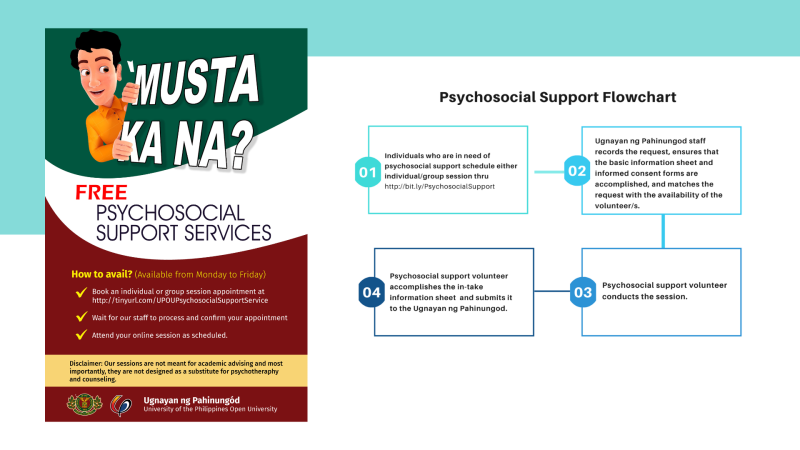 Image caption: UPOU Psychosocial Support Services poster (left) and the Psychosocial Support Flow Chart (right)